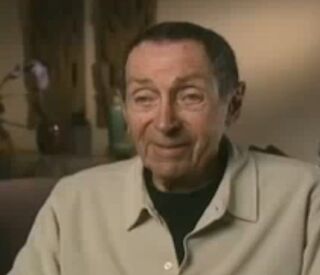 Stanford Tischler (born December 25, 1921, Wilkes-Barre, Pennsylvania, died January 15, 2014) is an award-winning and prolific American film editor and producer. Starting from his first recorded credit as editor for The Bigamist in 1953, he then went on to edit episodes of Leave it to Beaver, Peyton Place, Nanny and the Professor, among other shows. He describes his time editing the entire 11 Seasons of the M*A*S*H TV series as his proudest achievement. Starting from Season 6, he was listed as a co-producer.
Tischler won an Emmy award in 1976 for his work on the M*A*S*H Season 4 episode "Welcome to Korea". He was also nominated for a further eight Emmys also for M*A*S*H.[1]
References
Edit
External links
Edit
Ad blocker interference detected!
Wikia is a free-to-use site that makes money from advertising. We have a modified experience for viewers using ad blockers

Wikia is not accessible if you've made further modifications. Remove the custom ad blocker rule(s) and the page will load as expected.