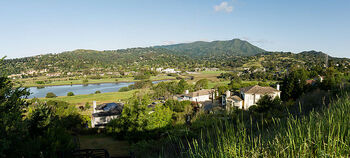 Mill Valley, California, the home of Captain B.J. Hunnicutt in the M*A*S*H TV series, is a small city in Marin County, about 14 miles north of San Francisco. Originally the location of a sawmill, Mill Valley had a population of around about 7,000 in the 1950s and had a largely rural economy, with most residents commuting to San Francisco for work.
Stinson Beach, where B.J. bought a piece of land for a new home in "The Merchant of Korea" (Season 6) is located about 6-10 miles west of Mill Valley on the Pacific coast with the Panoramic Highway linking the two places.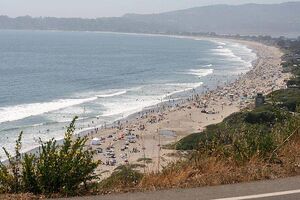 Ad blocker interference detected!
Wikia is a free-to-use site that makes money from advertising. We have a modified experience for viewers using ad blockers

Wikia is not accessible if you've made further modifications. Remove the custom ad blocker rule(s) and the page will load as expected.